Our Business Partners

TSYS Payment Solutions
When it comes to accepting credit card payments, your business needs a full-service merchant account provider and that's what you get with TSYS.
We chose TSYS because they are a tier ONE provider for our credit card processing needs.
---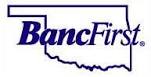 BancFirst of Oklahoma
BancFirst is Oklahoma's largest state-chartered bank with locations in more than 50 Oklahoma communities. BancFirst is consistently named by Bank Director Magazine as one of America's strongest banks; 2010 was the 5th consecutive year for BancFirst to be named one of the Top 20 strongest banks.
We chose BancFirst for our ACH processing needs.
---

BriteCore
BriteCore is an enterprise-level insurance processing suite. Built from the ground up using the latest in modern technology, BriteCore combines core, data, and digital solutions into a single platform. Deployed using the Amazon Web Services cloud,
We are a payment gateway for Britecore.